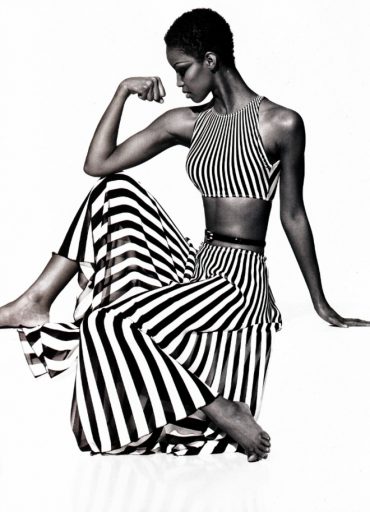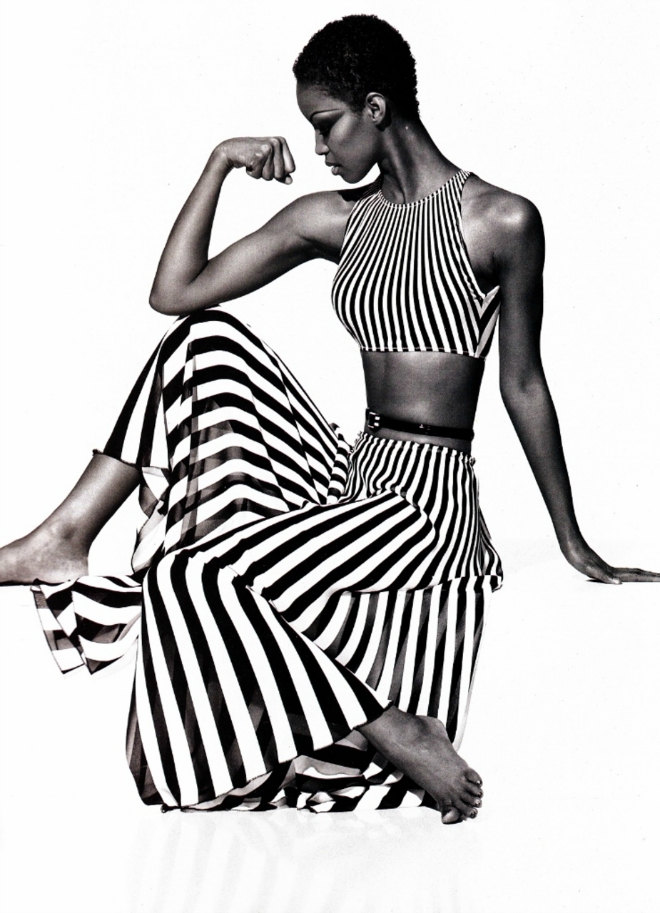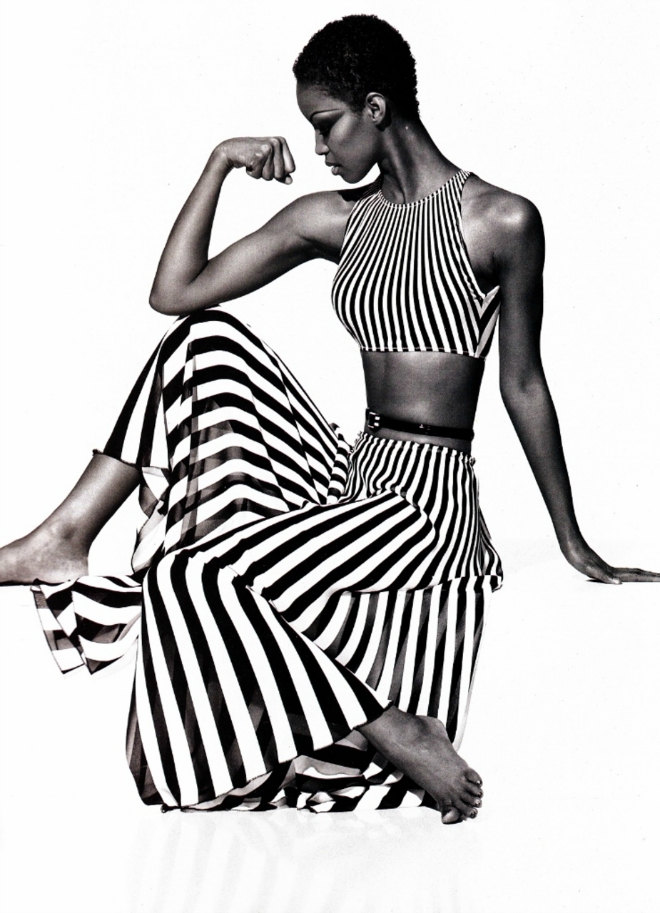 A long-winded trail of searching through pinterest led to a summer short cut, an editorial photographed by Gilles Bensimon that featured on the fashion spot. The model Georgianna Robertson posed in a stripped down maxi that served as enough throwbacks to expose my feelings on being cut off and withdrawn from inspiration since my big chop. As I'm mourning the loss of my locks, I realise my new form shapes an unstudied charm to my resting bitchface and alike my edges they're well laid to bare.  Cutting my hair comes at a price of risking the security I've binded in wearing a pixie cut that's grown into an extension of my personality. An investment well spent during my youth into my mid twenties that I've parted side ways with since I no longer have the desire to hold onto my mane.
Short cuts have an unprecedented prettiness that makes them the perfect choice for a wider population, yet societies narrow -minded view on beauty is still shallow.  In an attempt to taper this, I recently posted
this picture
on Instagram. By staging this setup for an audience to get used to with a few likes and owning my new hashtag cutlife, I realised my issues were deep and I focused on becoming a poster for my own interest.
I'm not new to this and it would be a danger for those who are, as they're stepping into an unknown territory that I lavishly treat as my playground. My short hair has shown my long-locked neighbours a few tips they could brush up on. Its trendy, well at least when I was 18 and some would say I did it to make a 'statement'. However at 25 its different this time because I don't have anything to say.This won't last long, I'm sure. When my hair grows back I'll be facing a new war and although the growth is a slow process that time will not press pause on, I know it's a battle I've already won. Taming my do is an act that speaks volume. Since my turn up days are well and truly over, shaving off a couple inches of hair has lobbed a huge weight off my shoulders, that even at 1/2 an inch crops worth leaves me feeling whole again.