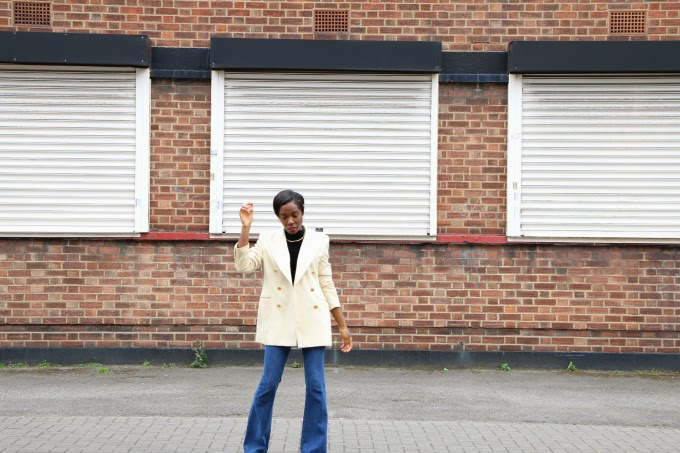 March is here and supposedly a time when all habits and resolutions are meant to kick in. The 70s inspiration is one that I'm fully getting a grasp of that has prompted me to reinvent myself more times than I actually care to admit.  The clocks went forward and a conversation that struck at
chocolate hour
about my plans for the weekend, kept me wondering if constant overhauls to my wardrobe changes is a club that I'm too late to join.
I'm on my 
'Steve Jobs'
  when it comes to 'getting down' and that's just how I work. My norm-core attire is hardly earth shattering, but in order to get loose I had to feel it too. My turtleneck and jeans combo for a working 9-5 are on rotation, a playlist I live by that's forever on repeat.
Guarded with security in wearing layers for comfort, I recoil in attending nights out where the dress code is risqué, an effort not worth queuing up for. My barely there and nudes tones are straightforward, in order to make a real catch I have to be ready to colour outside of the lines and paint the town-red.  A lipstick colour I wear to avoid looking like a tramp.
My Cream blazer married off with black velvet top is a double date that's too cute to pass. My intentions speak volume, a language riveting for a scene with a je ne sais quoi.  My gold necklace and teamed with finger-coveted bling rings in the night to save me from feeling all to disappointed. To be honest getting ready is the best part about going out, so sticking with my usual get up to get down is a vibe that will certainly get me high and wasted.
Wearing: Escada Vintage Blazer, Vintage Velvet Turtleneck, J Brand Flared Jeans, Christian Louboutin Brogues