Monday, December 14, 2015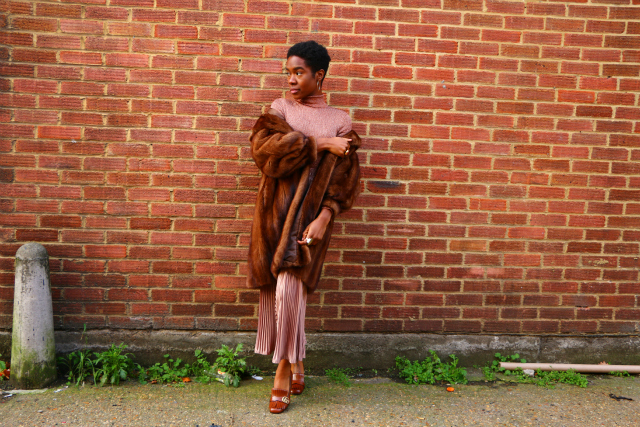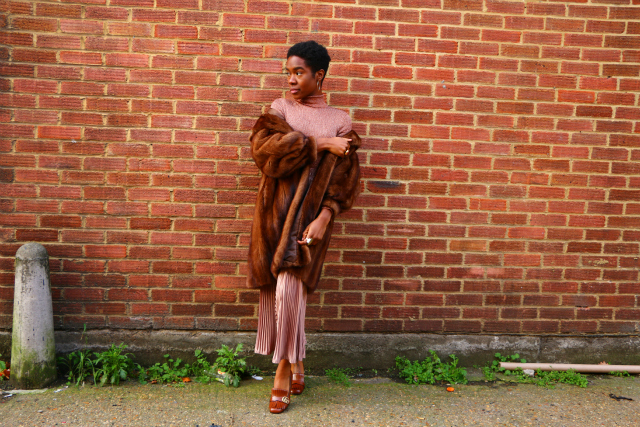 I'm fashionably late to a party with no dress code.  This no rule to the rule information is new, overwhelming and somewhat freeing. Just as I was really getting into the groove of maturing my wardrobe with cashmere, wools and items to age well in, Gucci this season made Grandma chic' cool again.
The AW15 season collection rouses a great attraction of enthusiasm. Whilst it unveils a smoke screen that 'fashion-insta's (those who buy into fast fashion for the gram) continue to dance around by challenging them (and myself included) to dress for themselves. Gucci, this season is filled with jumble sale incentives on a luxury budget and that makes me anxious, however, in true Sagittarius fashion I'm eager to learn.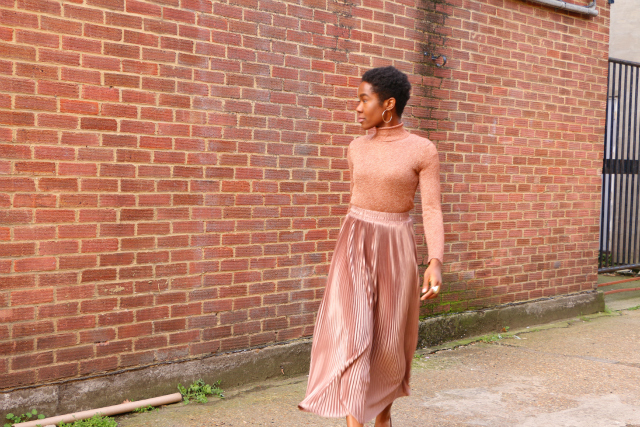 Attempting to pursue a non-sexy fire igniting- sort-of-rendezvous-in a detention hall wearing a lurex turtleneck, I opt for a look that echoes a human disco ball. It's my safety net as the collections are bold and hyper, but I've opted to calm it down a bit with muted colours shedding a glimmer on the fabrics highlighted. In favour of embracing clashing prints like a vintage connoisseur, as a stretch away from my comfort zone, I combine earthy tones and mix the texture with a fur coat. Wearing a maxi skirt that favours excessive pleats is no exception! As compulsory hemlines that swing below my knee by about five-six inches puts a positive spin in my round toe pumps to shape the look I live for twirling on. Accessorised with oversized rings, there's an element of thrift store goodness that sets my impulses to finally embrace the spirit of a character whose wardrobe is full of riches.
The collection carries a strong sense of nostalgia felt for decades. So much that I reflect on my days spent in school. I favour the boxy cut blazers; naff prints coiffed in dresses, shirts and suits fit for a budding student or a fashion enthusiast. Even if I'm not quite the head girl in Alessandro Michaels School of fantasy and eccentric guise, I'd like to see what I can make of this in future posts to come, but for a pretty yet toned-down palette and sensible shoes, I should at least get an A for effort, right?